Join us May 23-25, 2018 for Short Film Screenings, Industry Guests, Workshops, Panels, Awards and Receptions!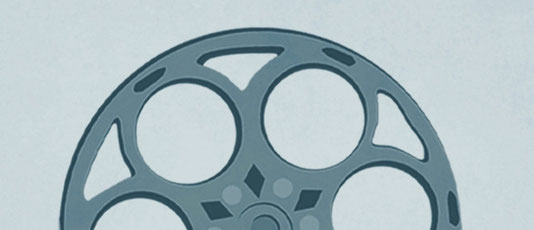 *FILMMAKERS: CALL FOR ENTRIES - now closed for current season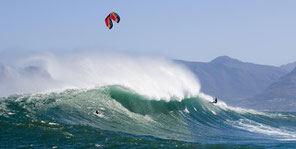 MORE ABOUT THE FESTIVAL:
The World Arts Film Festival is presented in collaboration with the 501(c)3 non-profit organization, World Arts Education, to highlight the creativity of a new generation of filmmakers with both established masters and first-time directors.

Our goals are to inspire filmmakers of all ages and of all abilities, including those with special needs, and to provide them with the resources they need to acheive success in the film industry.
The collaboration with the festival project recognizes top films and the talents that create them, providing a showcase of quality work and a venue for exploring the filmmaking process. 
Remember to fill us in on what kind of films you like to see--so we can make sure to add your ideas to our plans as we grow! This site introduces our programs, updates, friends and events. It is also an access to what will be going on at the Festival. We are dedicated to promoting artistry as a medium for self-advocacy. As you can see, we are extremely excited about our programs and events! Please Join E-List for Updates!
The Kaleidoscope Awards: The festival's unique award is presented to the winner in each genre category as selected by an international jury. The Kaleidoscope Award represents the World Arts Film Festival's commitment to recognizing excellence in the artist's work and their process of creation.
"The kaleidoscope is described as producing a "constantly changing pattern or sequence of objects or elements," for us, it perfectly bridges the worlds of art and film in an extraordinary interplay of light, imagination, and movement."
 -Karen Sadler, Festival Founder 
Advisors | Guests | Honorees| Past Attendees | Staff | ...many more behind the scenes . . .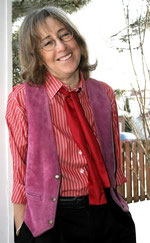 Lois Siegel
Film Director, Writer, Still Photographer, Educator, Fiddler
Lois Siegel is a freelance film director, writer, and photographer. She also plays fiddle, bodhran and spoons with The Lyon Street Celtic Band, Celtic North, and Sens Unique. Naturally, she won't quit her day job teaching
 Video Production at the University of Ottawa, 
Department of Communication. Siegel's film STUNT PEOPLE (featuring the Fournier family) won a Genie Award: Best Short Documentary from the Academy of Canadian Cinema and Television. Her film BASEBALL GIRLS is featured at the National Film Board of Canada online.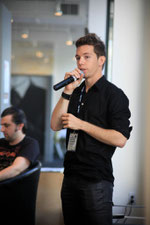 Chase Finn
Film Director, Writer, Editor


Born in a small beach community outside of Jacksonville, Florida, Chase's interests in directing and producing sparked when he was enrolled in Douglas Anderson School of the Arts with a focus in film production. While at DA, Chase had the opportunity to work and learn from a number of industry professionals as well as produce documentaries and public service projects for a non-profit, youth-based production company called Team Gaia. During his time at Team Gaia, Chase worked with a number of other teen activists to produce a documentary on climate change that would later go on to be nominated for an Emmy award in 2007. Now a graduate of Boston's Emerson College BFA Film Production program, and in an effort to marry his passions for social activism and documentary filmmaking, Chase has launched the What's For Lunch Project as an effort to bring youth filmmakers, artists, journalists, and activists together to combat an epidemic present across the United States. Chase currently lives and works in Los Angeles, CA. (See Directors Chat Series)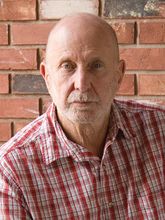 Michael Hausman 
Michael Hausman has made a career of film production for nearly four decades.
The native New Yorker has had a long collaboration with Academy Award-winning director Milos Forman. The duo began their creative association with the director's Taking Off, for which Mr. Hausman was both production manager and associate producer. They worked together again onHair (for which Mr. Hausman was first assistant director), Ragtime (which Mr. Hausman executive-produced), Amadeus (which Mr. Hausman executive-produced, and which won 8 Academy Awards, including Best Picture), Valmont (which Mr. Hausman produced), The People vs. Larry Flynt (which Mr. Hausman produced), and Man on the Moon (which Mr. Hausman executive-produced). 
He has teamed with writer/directors Robert Benton and David Mamet three times apiece. For the former, he executive-produced Places in the Heart (which won 2 Academy Awards), Nobody's Fool, and Twilight. For the latter, he produced House of Games, Things Change, and Homicide.
Mr. Hausman's many films as producer also include Elaine May's Mikey and Nicky; Robert M. Young's Rich Kids and The Ballad of Gregorio Cortez; Richard Pearce's Heartland, No Mercy, andA Family Thing (the latter two as executive producer); Mike Nichols' Silkwood; and Eugene Corr'sDesert Bloom.
He has also been executive producer of such notable films as Sydney Pollack's The Firm, Martin Scorsese's Gangs of New York, Steven Zaillian's All the King's Men and Ang Lee's Brokeback Mountain.
Mr. Hausman previously worked with Focus Features on Michel Gondry's Academy Award-winning Eternal Sunshine of the Spotless Mind.
While continuing his producing career, he is a member of the board of directors of DuArt Laboratories; teaches at Columbia University's Graduate Film School; and is co-chair of the producing concentration of Cuba's EICTV (International School of Film and Television).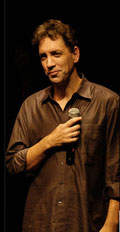 David Gonzalez
Award-winning storyteller/musician/poet/actor and educator 
David Gonzalez was nominated for a 2006 Drama Desk Award for The Frog Bride presented at Broadway's New Victory Theater. Corporate leaders, college students and young people alike are enthralled with his passion, storytelling and life lessons. Gonzalez' poetry was featured in Bill Moyers' documentary Fooling with Words on PBS, and NPR's All Things Considered. He hosted New York Kids on WNYC for eight seasons, and has made over 3000 appearances across the country and abroad. Gonzalez received his doctorate from New York University's School of Education where he taught for ten years. He climbed Mt. Kilimanjaro in 2006.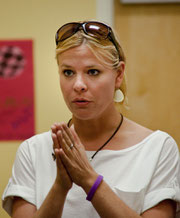 Hester Wagner
Actress, Educator
Hester Wagner of Inclusion Films and Futures Explored lives and teaches film and acting to adults with developmental disabilities in the San Francisco Bay area of California.
Ms. Wagner and co-director Sabra Shelly, a New York based actress, Autism specialist and teaching artist will lead the three day festival workshop on the 5th Floor at the Museum of Contemporary Art Jacksonville.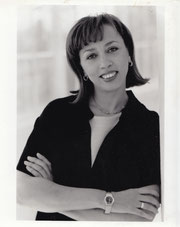 Kim Jack-Riley
Social Media Strategist, Tea Master
Kim Jack Riley is an independent consultant in social media marketing, web content publishing and digital strategy. Riley is a former Editorial Director, Digital Media for NBC Universal. During her 18-year career in print publishing, including work at The Source Magazine, a top music publication, and in the classroom magazine division at Scholastic, she has also focused on identifying teen trends and tailored new concepts in electronic communications to meet the ever-changing needs of teen readers. Riley has also been published in a number of publications including Parenting Magazine, Black Enterprise, Impact Magazine. Born in London, England, Riley moved to the United States to study journalism at Howard University, Washington, DC.  She is married to noted radio journalist and political commentator Mark Riley. 
Seth Shulman
Documentary director, editor, writer
Seth M. Shulman is a self taught film maker, editor, writer and cinematographer, who has been in film and television production year round for the last 10 years. He began film making while in High School, under the guidance of Oscar nominated Writer/Producer/Director, David Massey. Attending David's class for the last two years of school would shape his understanding of film. In 2008, Seth directed the meticulously researched film, "The Oviatt Building", a documentary about one of the first Art Deco structures to be built in Los Angeles, produced by Marc Chevalier. Now working for Joey Travolta's film making workshop, Inclusion Films, and traveling across the country, Seth has met a variety of people who have allowed him to stretch out creatively. Seth is a dedicated worker who strives to make any production look as best as it possibly can. His work is original, thought provoking, and entertaining. In his spare time, he watches movies religiously, both new and old. Film is a life style, and it is his life.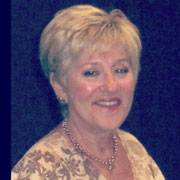 Susan Law, M. Ed
VSA Florida Board Member

Susan is a former Human Resource Development Specialist for the Florida Diagnostic Learning Resource Systems, (FDLRS/Crown) which serves all those that educate special needs students in Clay, Duval, and Nassau Counties. She conducted professional development training, provides technical support and consultation; long-range planning and program development. She continues to supports inclusive education. Long involved in providing access to the arts for all students, Susan has served on a variety of other planning boards and community service organizations.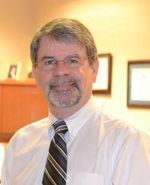 Kevin Monahan
Certified Business Analyst and Special Projects Director
 Kevin has over 25 years of professional economic development experience serving with organizations such as the University of North Florida, University of Florida, New Jersey Department of Commerce, Metro New Jersey Chamber of Commerce, and First Energy Utilities.  He specializes in community economic development, small business development, and nonprofit technical assistance.
He is a Certified Business Analyst and Special Projects Director at the Small Business Development Center. He is a graduate of Wheeling Jesuit University and has a graduate certification in Nonprofit Management from UNF. Recent certifications and awards include Hands On Jacksonville's Blueprint for Leadership, Advanced International Trade training from the SBA and U.S. Department of Commerce and a diversity award from the Jacksonville Business Journal.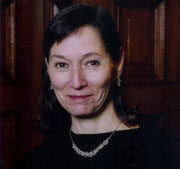 Ellen Goodman
Educator, Community Volunteer
Ellen Goodman is an advocate for people with disabilities. An award-winning Canadian teacher, Ellen began her teaching career in 1977, working with children with autism in Brockville, Ontario, followed by teaching deaf-blind children at the W. Ross Macdonald School for the Blind in Brantford, and then working for 25 years as an itinerant teacher of students with visual impairment for the Ottawa-Carleton District School Board. Ellen currently is Project Coordinator of the Get Together Program, managing a social, recreational, and technology program for children, youth and adults who are blind or have low vision in Ottawa, Canada. Her extensive years of volunteer service includes helping to establish a teacher training program in Bangkok, Thailand for Thai teachers of the blind, and sitting on the Ontario Minister of Education's Advisory Council for Special Education.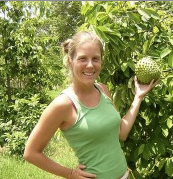 Kelly Johnson
Author, Artist, Surfer, Musician, Gardener, Teacher
Kelly Johnson is a graduate of Goddard College and Savannah College of Art and Design. She is the author and illustrator of Wings, Worms and Wonder A Guide For Creatively Integrating Gardening and Outdoor Learning Into Children's Lives. Kelly is a passionate educator who has participated in the development and facilitation of multiple successful school and community gardens. She stays actively involved in many community groups and councils as well as the Beaches Local Food Network, the Association for Experiential Education and the American Montessori Society.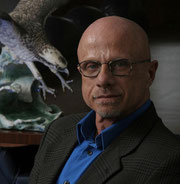 Thomas Serwatka, Ph.D.
Vice President and Chief of Staff, University of North Florida
Thomas (Tom) Serwatka came to UNF as a faculty member in exceptional student education, with a specialty in preparing teachers to work with students who are deaf. Much of his research has focused on issues of social justice: disproportionate representation of minorities in special education classrooms, the effects of disabled role models on students with disabilities and the societal debates on sexual orientation. Tom received his undergraduate degree from Baldwin Wallace (College) University and his master's and doctoral degrees from Kent State University.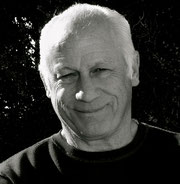 Joey Travolta
Director, Producer
Born into a show business family, Joey Travolta began his career as a recording artist with Casablanca Records, appearing on popular variety shows such as American Band Stand and the Donny & Marie Show. Joey made his acting debut starring in feature films such as Sunnyside (1979), Beverly Hills Cop III (1994), and Oscar (1991), in addition to theatre performances in West Side Story, Bye Bye Birdie, andGuys and Dolls. Joey's directorial debut was Vegas Vice (1994), followed by the critically acclaimed Enemies of Laughter (2000), starring Peter Falk, and the comedy, Partners (2000). In 2005, Joey produced the documentary Normal People Scare Me while mentoring a fifteen year old boy with autism who directed the film. Before he made it on the big screen, Joey worked as a special education teacher in New Jersey.  Today, Joey merges his passion for working with individuals with special needs with film by creating workshops and camps that educate students about film making. Joey's unique teaching style and expertise enables those with special needs to learn alongside their typically developing peers about production and their own creativity.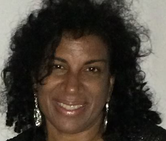 Karen Sadler
Founder 
Karen Douglass Sadler is Founder and Director of the World Arts Film Festival and the Jacksonville, Florida-based, ArtLife Productions, a multicultural arts resource for schools and communities, serving over 500,000 children and adults in 10 years through performances, events, workshops, and festivals.
Sadler started her career in broadcast commercial television in New York City and produced a lot of commercial spots and music videos before moving to Florida. She co-founded the Jacksonville Film Festival in 2002 and going on to establish a series of film education programs of her own to provide film opportunities for youth with industry professionals. Sadler is responsible for bringing Hollywood Director Joey Travolta to Florida's First Coast for four consecutive years, working with him to produce the first filmmaking program for children on the autism spectrum in Florida, sponsored by the HEAL Foundation and the PGA Tour. In 2011 at the College of Education, University of North Florida, Sadler presented the Autism Film Seminar, an elective credit course, teaching filmmaking techniques to exceptional education teacher candidates. With the inception of World Arts Education, Sadler has founded a 501(c)3 non-profit with a team of supporters in New York, Los Angeles, and Jacksonville. Their mission is to help provide film educational opportunities for all ages and abilities, including those with special needs. Sadler holds a degree in Fine Arts and Cinema, and a graduate degree in Cinema Studies from New York University, Tisch School of the Arts. Formerly of Montreal, Canada, Sadler currently lives in Ponte Vedra Beach, FL and New York City.

Cinema is a matter of what's in the frame and what's out.
--Martin Scorcese
Art is a sense of magic. 
--Stan Brakhage
"Never tell me the odds."
--Hans Solo

The film business is filled with people who were told they couldn't do something and did it anyway


WORLD ARTS FILM FESTIVAL with a mission to support artists and filmmakers of all ages and all abilities, including those with special needs, to create, inspire, and share their work with each other and the world.