Meet The Artist
World Arts Film Festival 2014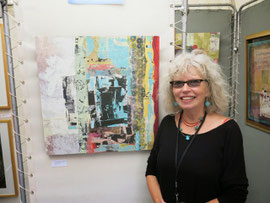 Nancy Hamlin-Vogler studied art at Wells College (B.A. in Modern Languages) and learned the screen printing process while earning her M.A. in French literature at the University of Maine. The seduction of obscure twentieth century authors gradually gave way to a curious captivation with making colorful, identical prints. She has been awarded ribbons in outdoor Florida juried shows, including the President's Award for Exceptional Artwork in the Lake Wales Art Festival,  Best of Show and Excellence in Gainesville Downtown Art Festivals, 1st Place in the 2010 St. Augustine Fall Art Festival, as well as numerous merit awards.  Nancy Hamlin-Vogler exhibits in gallery shows throughout Florida and her work is in private collections throughout the U.S. Her card designs have been nominated five times for the prestigious LOUIE FINALIST award, a wonderful honor for a small company in the midst of the giants of the greeting card industry. Nancy resides and works in St. Augustine, FL. 
The festival is honored to include Nancy Hamlin-Vogler's original art entitled "Peace Doves" created for the festival in this year's World Arts Collection. A limited edition festival poster print and a series of handmade screen-printed sets of 6 blank notecards by the artist are available to collectors by donation only.
To learn more, visit www.EasternSunPrintworks.com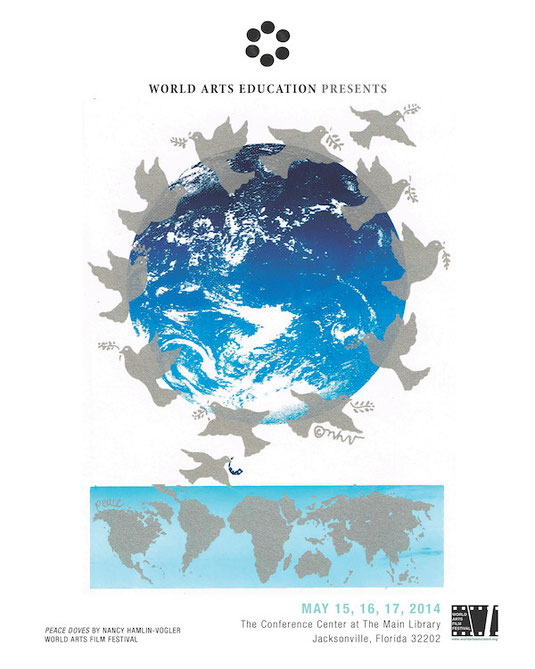 Nancy Hamlin-Vogler is the creator of the "Peace Doves" artwork pictured above. Her story is featured in the WJCT Channel 13 documentary about the World Arts Film Festival, which will broadcast in 2015.