Meet The Artist
World Arts Film Festival 2014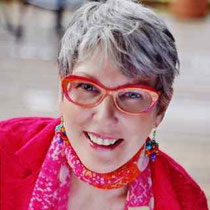 Sharon Y. Cobb is a member of Writers Guild of America and has sold a dozen projects to Hollywood including Return of the Sweet Birds to Fox 2000 (producers: Danny Glover and Babyface Edmonds). Her British romantic comedy Lighthouse Hill (2004) was released on DVD after premiering at film festivals and being broadcast by SkyTV worldwide. Her action movie-of-the-week On Hostile Ground (2000) was broadcast on TBS and in foreign territories.
Sharon is also creator of the comedy video website FunnyFixx.com and writer/director of the comedy web show, Thurapy, which has an international fan base. Sharon is author of False Confessions of a True Hollywood Screenwriter, a novel about surviving the torture of being a professional writer in Hell-A.
Sharon has been interviewed and featured in numerous magazine and newspaper articles as well as quoted in film industry books including Making A Good Writer Great; So You Want To Be A Screenwriter; The Script is Finished, Now What Do I Do?; Starring in Your Own Life; and How to Adapt Anything into a Screenplay. She was also interviewed by London Broadcasting Corp. about her film Lighthouse Hill. She contributed a chapter on writing neo noir films to Film Noir Reader 2, which is used in university film curriculum in the U.S. 
She is a former publisher, editor, journalist, rock musician and race car driver. She began fiction writing after meeting Tennessee Williams when she lived in Key West.
Current project: June, a supernatural horror script co-written by L. Gustavo Cooper and Sharon Y. Cobb, in post-production in Los Angeles. The film features rising stat Kennedy Brice of The Walking Dead.
"In Hollywood, there are no rules and they're strictly enforced."  -S.C.