Meet The Artist
World Arts Film Festival 2015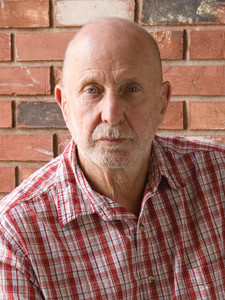 Michael Hausman 
" A Conversation with Michael Hausman"
Friday, Main Library Conference Center Theater
8:00 pm
Michael Hausman has made a career of film production for nearly four decades.
The native New Yorker has had a long collaboration with Academy Award-winning director Milos Forman. The duo began their creative association with the director's Taking Off, for which Mr. Hausman was both production manager and associate producer. They worked together again onHair (for which Mr. Hausman was first assistant director), Ragtime (which Mr. Hausman executive-produced), Amadeus (which Mr. Hausman executive-produced, and which won 8 Academy Awards, including Best Picture), Valmont (which Mr. Hausman produced), The People vs. Larry Flynt (which Mr. Hausman produced), and Man on the Moon (which Mr. Hausman executive-produced). 
He has teamed with writer/directors Robert Benton and David Mamet three times apiece. For the former, he executive-produced Places in the Heart (which won 2 Academy Awards), Nobody's Fool, and Twilight. For the latter, he produced House of Games, Things Change, and Homicide.
Mr. Hausman's many films as producer also include Elaine May's Mikey and Nicky; Robert M. Young's Rich Kids and The Ballad of Gregorio Cortez; Richard Pearce's Heartland, No Mercy, andA Family Thing (the latter two as executive producer); Mike Nichols' Silkwood; and Eugene Corr'sDesert Bloom.
He has also been executive producer of such notable films as Sydney Pollack's The Firm, Martin Scorsese's Gangs of New York, Steven Zaillian's All the King's Men and Ang Lee's Brokeback Mountain.
Mr. Hausman previously worked with Focus Features on Michel Gondry's Academy Award-winning Eternal Sunshine of the Spotless Mind.
While continuing his producing career, he is a member of the board of directors of DuArt Laboratories; teaches at Columbia University's Graduate Film School; and is co-chair of the producing concentration of Cuba's EICTV (International School of Film and Television).