Meet The Artist
World Arts Film Festival 2015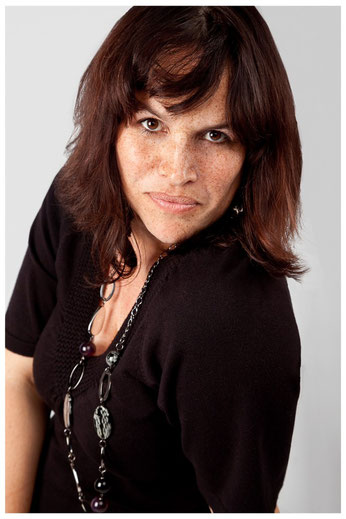 Nadia Ramoutar is a global writer, director, producer and educator. She holds a Ph.d in Communications with a specialty in film. She has been working actively in media for the past 25 years as an investigative reporter, television producer and filmmaker in documentary and narrative. Born in Dublin, Ireland to an Irish Mother and Indian Father from Trinidad, Nadia is a born storyteller who deeply values her craft. Over the past 15 years she has taught hundreds of college students in an array of subjects in media and communications. 
Nadia is currently completing a book on her dissertation research in interracial relations in Hollywood film from 1967 to 2007. 
As much as Nadia is a visual artist, she also loces the written word. She is a scriptwriter in drama and comedy, he had produced and directed several documentaries and loves to tell meaningful stories in an entertaining and original way. Her greatest achievement is in collaborating with some incredible people in film and television. She has been mentored by the best and is grateful to be a mentor to many talent young filmmakers including Student Academy Award Winner Hearher Burky. 
Nadia has made dozens of important PSAs and believes that film is a powerful medium which can do more than entertain, it can also enlighten and inspire. Being an artist and educator, Nadia realizes how scary it can be to care so much about your work. Her favorite phrase is if we are going to thrive we have to make love to uncertainty. There is no way to be an artist without learning to take calculated risks.