THE DRUMMER
Sam is an autistic college student who is passionate about music. But is constantly bullied by people like Ryan, his classmate. But his old friend Donna see's something special in Sam, and gives him the chance he's been waiting for.
Student
Director
Atticus Wright
TRT: 11:36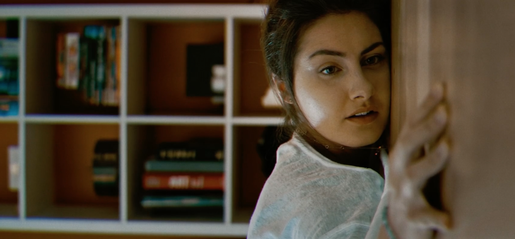 THE OTHER SIDE
A young girl wakes up in an apartment that can't escape with no recollections on where she. She notices a substance consumes her. Now she has to figure out why she is in this place while she deals with the metamorphosis of her body.
Director
Victor Velasco
TRT: 7:27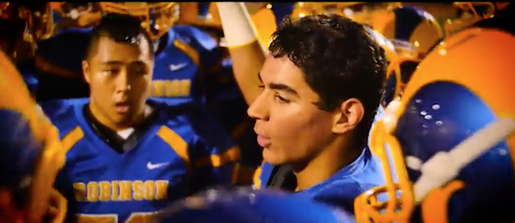 RAM PRIDE
The Robinson Rams are facing the Chantilly Chargers in the second round of the Northern Virginia football playoffs. If the Rams win the game, they will make school history. The team will be the first to advance to the third round of the playoffs in the past ten years. Their head coach, Scott Vossler, believes that the Rams have the power to make that dream a reality. He encourages the players to fight to the last inch, and in the end they have to pull off a miracle. 


Student
Director
Sam Sikora
TRT: 7:57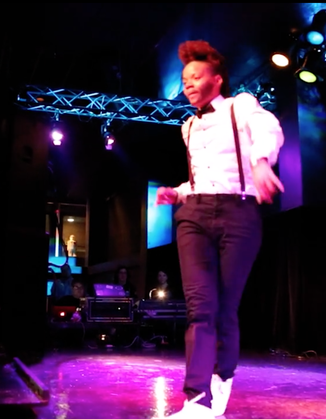 MY FIRST DRAG SHOW
'My First Drag Show' captures the experiences of first time drag performers as they take the stage at Florida State University's Amateur Drag Show.
Director
Brian Graves
TRT: 5:00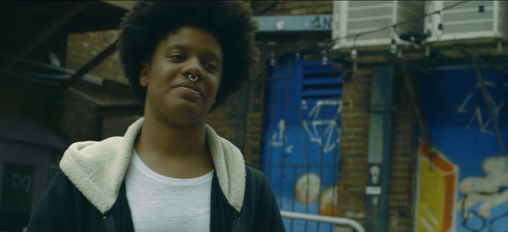 O WHOLLY NIGHT
O Wholly Night is a journey in which two girls of opposite privilege are able to save each other and thus destroy the societal constraints that alienate individuals of different class. This film envisions the humanization of the homeless and the coming together of diverse members of the community for the sake of compassion.
Student
Director
Gabrielle Bautista
TRT: 9:00
WHOEVER WAS USING THIS BED
An married couple is woken by a mysterious phone call that begins an unsettling journey into love and fear. Whoever was Using This Bed is an award-winning short film based on a story by Raymond Carver (Birdman). 
Director
Andrew Kotatko
TRT: 20:00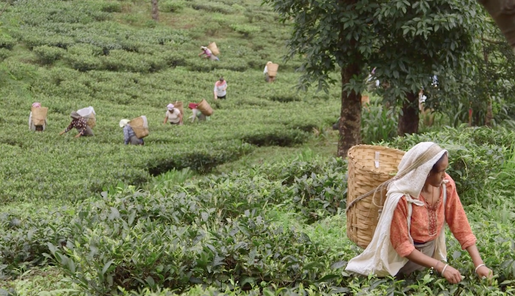 TEA IN THE LAND OF THUNDER - FIELD NOTES FROM DARJEELING
Last summer, Jeremy Lopatin, an American importer of organic tea, visited the Makaibari Tea Estate in Darjeeling, India, to get a firsthand look at how top-notch Darjeeling teas are made. This short film takes the viewer on an adventure to explore the beautiful people, places, and processes behind the creation of organic Darjeeling teas in 'the land of thunder.'
Director
Donald Harrison
TRT: 16:00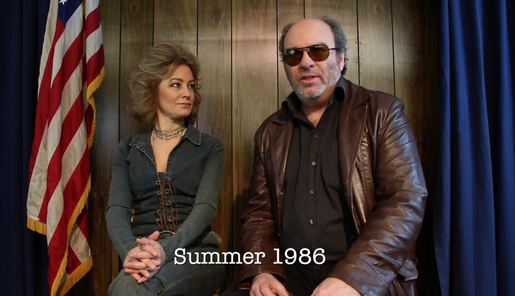 HANK AND RITA
A husband-wife singing duo, ten years past the peak of their fame, confront the reality of smaller venues, dwindling audiences, and disharmony in their marriage.
Directors
Terri Ryburn and J.J. Painter
TRT: 17:00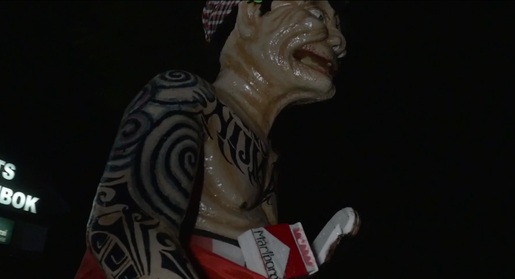 SILENCE & MONSTERS
Rock Star and Activist Gede Robi (NAVICULA) describes the unique Balinese celebration of Nyepi. He suggests the whole world will feel the butterfly effect of this Day of Silence. On the Hindu New Year Eve called Nyepi, Robi joins a colourful, noisy procession of giant papier-mache monsters called Ogoh-ogoh, as they wind through the busy streets. This is the island's most auspicious day of the year.
Director
Karen Donald
TRT: 7:00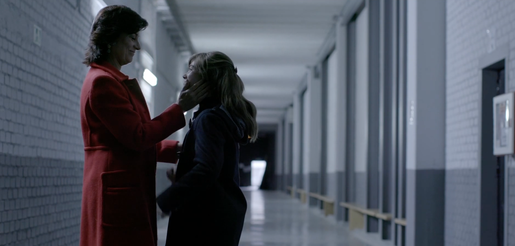 FORGET-ME-NOTS
A week after the death of her husband, Silvia moved with her daughter, María, to Madrid to be closer to the set where María works as an actress. 
A few months later, her parents send a 'forget-me-nots' to remind her that she has abandoned them. 
Director
Miguel Berzal de Miguel
TRT: 17:42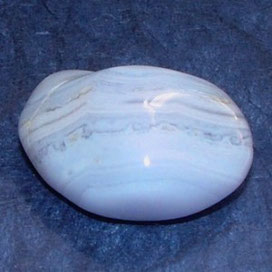 TALKING PIECE
When Jason Smith, a MidWestern transplant living in Brooklyn, accepts a new job as a principal of a high school in one of the boroughs roughest neighborhoods, he expects his youth and relative 'coolness' will help him connect with the kids. But he so
on discovers that they understand more about him, and the world he comes from, than he may ever understand about them.
Directors
K. Page & Stuart Valdes
TRT: 16:20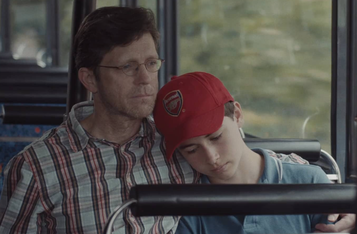 FATHER AND BOY
A 12-year-old boy comes to visit his father who's left the family for another woman. The boy is trying to convince the father that his mum, sister and himself are very happy on their own without him. However, very soon it becomes obvious that all the boy wants is his father to come back.
Director
Evgeny Sinelnikov
TRT: 9:44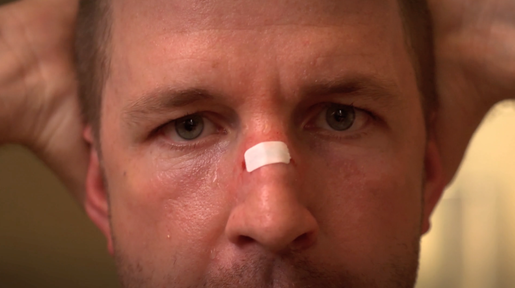 SHADOWBOXING
An aspiring boxer must face the shadows that haunt him before he can step into the ring. After surviving a tragedy, James has shut himself off from the world. When a new chance at love and a fight begin to contend with his pain, James must decide to stay in the corner or find out what happens when he starts punching back.
Director
Joshua Durham
TRT: 15:00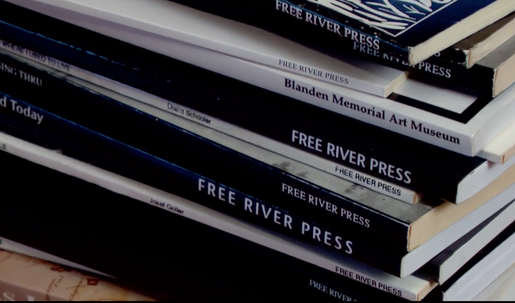 AMERICAN STORYTELLERS
Free River Press, a nonprofit publishing house, is dedicated to creating a collective autobiography of America. After establishing the press in 1989, Robert Wolf has traveled across the country, holding writing workshops and collecting stories from Americans of all walks of life, with the hope that by sharing our stories, we can underline our common humanity.
Student
Director
Emily Tope
TRT: 11:00
SUICIDE
In Spain, a young woman waits for someone named Pedro to come to dinner. Brushing off his tardiness as typical, she passes the time in her usual mundane ways. However, as the hours pass with his whereabouts unexplained, she becomes a victim to her own imagination.
Director
Andre Mileti
TRT: 10:00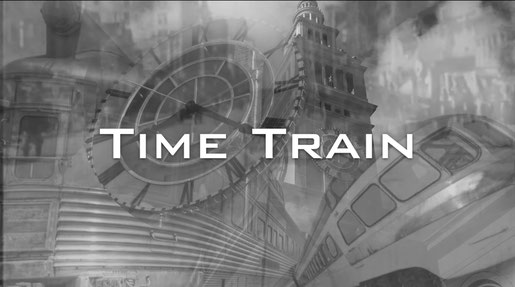 TIME TRAIN
A time travel walk down San Francisco's Market Street with rare footage from 1905 prior to the great earthquake that leveled many of the city's buildings blended with scenes from the same locations in the present day.
Director
Anthony Hodge
TRT: 9:35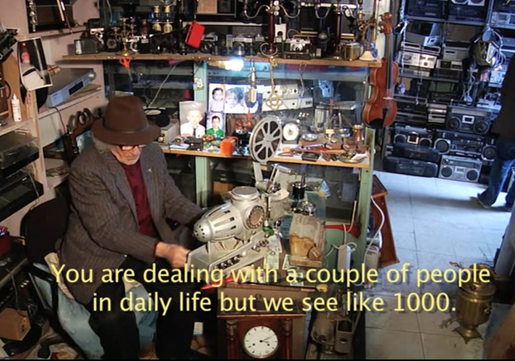 MOSYO
Cevdet Ogut is the owner of a second hand shop but he accept himself as an antician. Although he is a shop owner in downtown his intellectuality is much higher than his neighbors. They appreciate his intellectuality and named him as The Monsieur. The
 Film is the portrait of a man who makes so much difference in his environment.
Director
Kagan Olgünturk
TRT: 18:00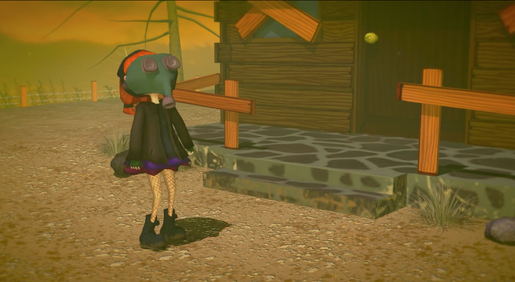 GINGER AND SNAPPER
A post-apocalyptic story about a lonely gamer girl and a misunderstood zombie. 
Starring Lacey Chabert ('Mean Girls,' 'Party of Five') and 12 other voice actors who have all been heard in the zombie-centric video game franchise, 'Resident Evil.'
Director
D.C. Douglas
TRT: 5:00