May Newsletter
December 2017
Next up for filmmakers is the 5th Annual World Arts Film Festival ...to discover and be discovered!
May 23-25, 2018
Located at WJCT, 100 Festival Park Ave, Jacksonville, Florida 32202
We are collaborating with local and state organizations on the festival's educational outreach!
2017 programs! Thank you to WJCT, the HEAL FOUNDATION, GENERATION W, FCHCC, WIFT-FL, and DCPS STEAM Passport Program.
World Arts Education is a 501(c)3 tax-exempt nonprofit organization. Donate here to see more programs like ours in the schools and communities of your home city. World Arts Education programs provide the opportunity for artists to share their creativity and imagination with students of all ages and all abilities and . . . the world.
Interested in sponsoring? Please consider funding a school screening in 2017-2018. We are focused on global learning using arts and technology projects, a program designed to inspire and motivate today's students.  Please contact us to arrange for a program in your school or district.
Teachers, there are year-round film-rich opportunities for learning from World Arts Education, now and at this year's festival event. Pre-event workshops for teachers are available. Please call for details.
Newsletter Readers: If you want to make sure you receive invitations to our events and workshops, please join our email list!  See the link below. Thanks!
The World Arts Education programs at the World Arts Film Festival are designed to support students of all abilities to share their creativity with the world and encourages industry participants to give the gift of mentorship to young artists...prep for the 5th Annual World Arts Film Festival in November has already gotten started if you want more info please contact us. The submissions will open in mid-May. We look forward to seeing all our friends at...the movies!
Thank you to everyone who has contributed their support to the goals and dreams of this project. Here's to everyday miracles!
We invite you all to join us as we build our community and vision to support artists and filmmakers of all ages and all abilities to create, inspire and share their work with each other and the world. Thank you! ~Karen & the Crew
May 2018
May 23, 24, 25th World Arts Film Festival, Jacksonville, FL 
World Arts Film Festival recognizes top films and the talents that create them, providing an inclusive showcase of quality work and a venue for exploring the filmmaking process.
And beyond...
Next festival is coming soon! Join us for the 5th Annual World Arts Film Festival at WJCT!
Our yearly schedule of film projects continues to grow! Thank you to the cities of Jacksonville and Tampa, Florida; New York City, NY; and Ottawa, Canada for all your support. Make A Film Foundation congrats again for your production of the exciting film by Anthony Conti with the awesome crew of celebrity friends in Hollywood! We look forward to sharing your films again in 2018 at the World Arts Film Festival May 23-25th We Love The Movies! See you there!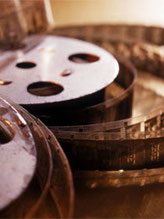 Why The Arts Matter ?
"That is the power of the arts -- to remind us of what we each have to offer, and what we all have in common; to help us understand our history and imagine our future; to give us hope in the moments of struggle; and to bring us together when nothing else will.  That is what we celebrate here today."   - Michelle Obama