THE WORLD ARTS FILM PROGRAMS: FESTIVAL + CAMPS + WORKSHOPS

World Arts Education supports the annual educational programs at the World Arts Film Festival, an international event with inclusive filmmaking workshops for kids, teens & adults. 
What's been happening . . .
Our amazing community of sponsors have made it possible for World Arts Education to produce all of our one-of-a-kind film education & festival programs that you see on this website and so much more.
All programs produced with World Arts are featured during the film festival each year. Students in these programs get to make films and be guests of the festival too! World Arts will be announcing next year's program hosts and locations as they become available. Sponsors, we can't do this work without your generosity and support. Donate today! Thanks!
Our Production Partners since 2014: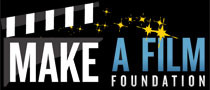 World Arts Education Announces New Creative Collaboration With MAFF
"The Make A Film Foundation grants film wishes to children with serious or life-threatening medical conditions, helping them to create short film legacies by teaming them with noted actors, directors and writers. We believe the art of filmmaking is not only healing and therapeutic, but also offers hope and builds self-esteem." 
World Arts Education and Make A Film Foundation will partner on the production of new film programs and year-round educational projects with exceptional children. The short films created by the young students and their filmmaker mentors will premiere at the annual World Arts Film Festival. Celebrities show up to inspire and support the young directors!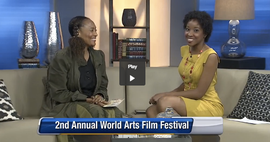 Tamika Lamison
Founder/Executive Producer (left)
News4Jax | World Arts Film Festival 2014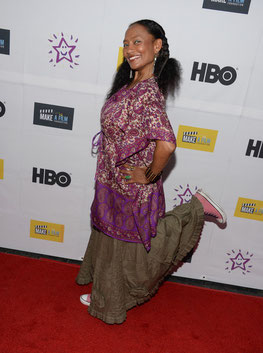 Youth: Inclusive Film Camp programs for ages 10-17 yrs
Joey Travolta's Short Film Camp is an inclusive program for up to 50 kids, 10-17, with and without developmental disabilities. World Arts founder, Karen Sadler is responsible for bringing Travolta to Florida and producing this 'first of its kind' program for four years, serving over 200 students.
Teen to Adult: Vocational Programs for ages 18+
Learn about animation, documentary & music video in 2018 ::
Vocational Workshops for Teens to Adults. Award-winning British documentary team working with World Arts provide film arts residencies and professional development.