SPONSORS
2017 Student Film Program Sponsors: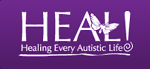 World Arts Education is a 501(c)3 tax exempt nonprofit organization.
For a sponsorship package or presentation:
Take a look! Photos from our youth to adult programs that your funds help support:
Founding Supporters
Community Partners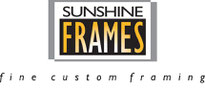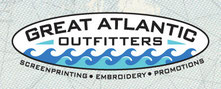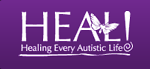 Educational Partners

Technology Partners


CROP CREATIVE MEDIA
HASHROCKET
SURFLAB
School Partners

Alden Road Exceptional Student Center, Jacksonville, FL
Douglas Anderson School of the Arts, Jacksonville, FL
Loretto Elementary, Jacksonville, FL - GRASP Choice Academy
Hendricks Avenue Elementary, Jacksonville, FL - GRASP Choice Academy
Hogan-Glen Springs Elementary, Jacksonville, FL - GRASP Choice Academy
R.L. Brown Elementary, Jacksonville, FL - GRASP Choice Academy
Jacksonville School For Autism, Jacksonville, FL
St. Augustine School for The Deaf and Blind, FL
Renaissance Middle School, St. Albans, New York
Episcopal High School, Jacksonville, FL
Montessori Tides, Jacksonville Beach, FL
Lighthouse Christian School
Twin Lakes Middle School
New Leaf School
Foundation Academy
Tiger Academy
Englewood Elementary, Jacksonville, FL
Ruth N. Upson Elementary, Jacksonville, FL
Brentwood Elementary, Jacksonville, FL
Reynolds Lane Elementary, Jacksonville, FL
Bayview Elementary, Jacksonville, FL
Hyde Park Elementary, Jacksonville, FL

The World Arts Film Festival's educational program welcomes sponsors from the community and corporate world to be a part of this international event. Current partners all provide much needed products and services to the World Arts Education 501(c)3 tax-exempt, non-profit organization.
Corporate sponsorships are designed to increase logo and brand awareness through various high profile opportunities within the organization's year round educational workshops, community outreach and events, especially the annual participation in the World Arts Film Festival. Sponsorships at certain contribution levels allow for distribution of goods and literature at the festival.
Individuals may also become Festival donors and sponsors. Sponsorship of Festival tributes, parties and special programs can be chosen by individuals or families wishing to attend and to support the Festival with a gift.
General Support contributions may take the form of sponsorships, whether by individuals or corporations, and may include Festival attendance options as well as tax-deductions for funding of the educational programs.
Sponsor packages include event invitations, corporate logo on t-shirts, banners, programs, invitations and all printed materials, national and local media recognition, as well as speaking opportunities at the film festival.  Requests and questions are welcome, call today!
Your community partnership reinforces local corporate presence and helps make our annual inclusive film festival a success! Thank you.
"A hunch is creativity trying to tell you something." -Capra
A study by the National Endowment for the Arts, called "Artists in the Workforce," found that artists, athletes and museums contributed $70.9 billion to the economy annually. Artists are twice as likely as other American workers to be college-educated and 3.5 times as likely to be self-employed.  - The New York Times

Jacksonville Friends of the Arts:
Cultural Council of Greater Jacksonville Acting as collaborators, grant-makers and advocates for the arts and culture sector, The Cultural Council of Greater Jacksonville exists to champion the appreciation, relevance, and expression of art and culture in northeast Florida.
City of Jacksonville Jacksonville, the largest city in area in the continental United States, is a rapidly growing metropolitan city in Northeast Florida, with approximately 850,000 residents. Mayor Alvin Brown and a nineteen-member City Council lead local government. The City of Jacksonville's mission is to serve residents and visitors, meet today's challenges, and focus on the future.
Downtown Vision, Inc. Downtown Vision, Inc. (DVI) is the Downtown Improvement District (DID) for downtown Jacksonville. The 501(c)6 nonprofit works to build and maintain downtown as a destination for doers. It also promotes a healthy and vibrant urban core.
Visit Jacksonville Visit Jacksonville is the official travel information resource for Jacksonville and the beaches. The perfect travel guide, Visit Jacksonville can help you make plans to get to know Northeast Florida's burgeoning arts and culture scene, local hotspots, urban nightlife, unspoiled beaches, and more.