SUBMIT YOUR FILM - HOW TO ENTER THE FESTIVAL
Call for Entries to the World Arts Film Festival 2018 is open through April 6th.
A Short Film Competition with Awards & Prizes . . .
for established filmmakers to first-time directors of all ages
and all abilities, including individuals with special needs.
Visit This Page Often For Essential Festival Updates!
*FILMMAKERS: CALL FOR ENTRIES -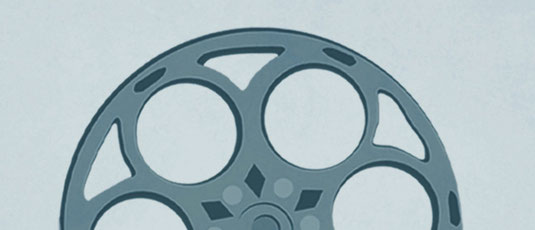 Submission Categories are:
Narrative, Documentary, Animation, Experimental, New Media (includes Music Video, Public Service Announcements, Webisodes, Mobile), and Student Films
Narrative
A narrative is a film that tells a fictional story or narrative.
Documentary
Documentary films constitute a broad category of nonfictional material intended to document some aspect of reality.
Animation
An animated film is a short, hand-drawn, stop motion, character animations or computer animated, etc… film for the cinema, television or computer screen, featuring a story or a plot. Animation film involves movement and characters' performances that are created using a frame-by-frame and other artistic techniques.
Experimental
Experimental film or experimental cinema is a type of cinema. Experimental film is an artistic practice incorporating both visual arts and cinema.
New Media
The new media category invites work in all categories, including, Virtual Reality, Music Video, Public Service Announcement (PSA), Webisodes, and Mobile films. The new media category highlights filming possibilities offered by new digital media and technologies.
Please note:
Music Videos must represent the an original work.

A webisode from a series, may submit up to three consecutive clips.
Student Films
Student Films includes films made by students in all of the above categories. Student films highlight artistic work by individuals 21 years or younger or by a groups whose average age is 21 years or younger. Film is also eligible if submitter has graduated but the film was completed while submitter was 21 and still a student. Please verify your student status. 
Music in Film
Hometown Award
Selections will include a focus on work by local filmmakers from the hosting city. 
The Festival Programming Committee is made up of a volunteer group of  film professionals, film enthusiasts, critics, and educators, including members of the special needs community. All decisions of the Committee are final.
All submissions will be made online at Withoutabox or Film Freeway.
Withoutabox provides cost-saving, online entry to major film festivals throughout the U.S. and in Europe with one master entry form, allowing you and us to enter your film quickly and accurately. This method is free and easy. Contact us if you have any questions.

The Festival's General Rules, Terms and Conditions are fully outlined on the Withoutabox website. Thanks for your interest. Please join our email list for updates!
Withoutabox logos are trademarks of Withoutabox, a DBA of IMDb.com Inc. or its affiliates.
Mailing Address:
World Arts Film Festival
830 A1A  North, Suite 13-363 
Ponte Vedra Beach, FL 32082